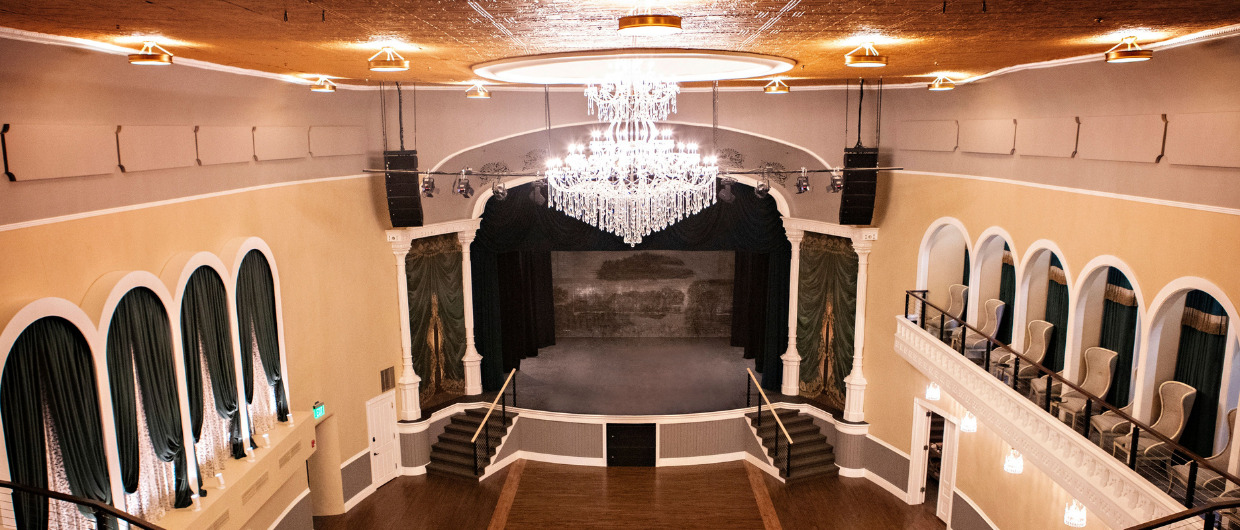 The Goss Opera House
Attractions
The community of Watertown, SD saved the 130-year-old Goss Opera House from destruction, just recently completing a $5MM renovation to the 37,000 s.f. building. Modern touches now accentuate the remarkable history of the area's last remaining opera house.
The Goss offers numerous spectacular spaces perfect for your next business meeting, family gathering, or wedding celebration. Whether you are hosting 3 or 300, we are happy to spoil your guests with stunning décor, beautiful lighting, high-end sound systems, elegant restrooms, and assured comfort with our state-of-the-art heating and cooling system.
During your visit, get lost in the stories of the tenacious Charles Goss, revel in the extravagance of the inaugural Merchant's Ball, and contemplate the tragic demise of Maude Alexander, one of the building's first tenants.
Of course, you must experience the world-class acoustics of the Goss Opera House – find your tickets to the next show at www.thegossoperahouse.com/events.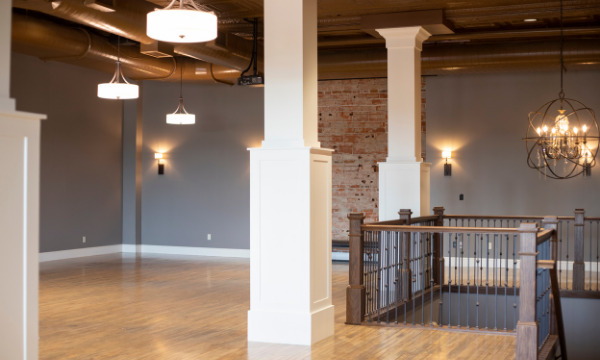 The Prairie Lakes Landing
This event space is on the 3rd Floor, and is the perfect space for corporate gatherings/meetings, bridal/baby showers, socials, parties, reunions, etc. The space is ready to host your meeting with a projector, screen & room darkening shades all included in your room rental.
This room holds up to:
80-100 people set for meal service
60 people set classroom style
150-180 people standing room only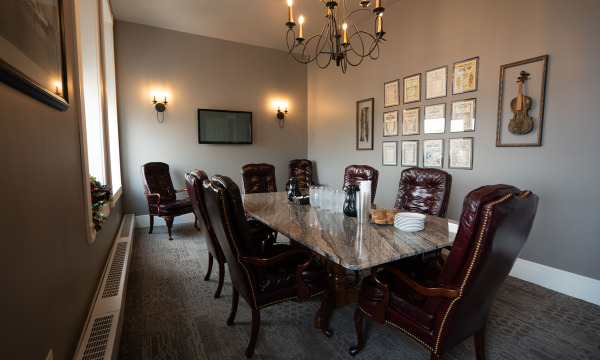 The Calvin Board Room
This space is on the 3rd floor with scenic downtown views. THis impressive space is perfect for private meetings, book club, bible study, scrapbookers, ect…
A smart TV & window shades complete the room and are complimentary in your rental.
This room has 8 chairs with capacity to bring in more seating if needed.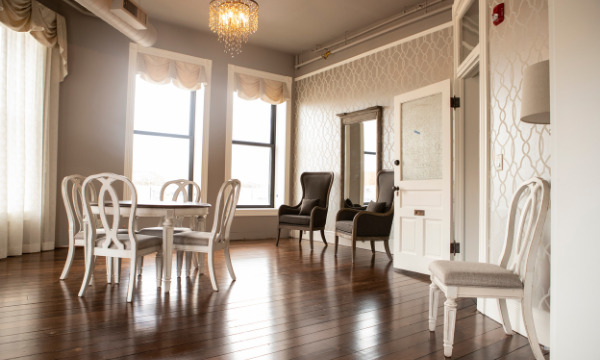 The Bride's Retreat
Soft & pretty with a downtown view. This 2nd floor room is the perfect space for casual gatherings/meetings, small bridal/baby showers, bible study, book club, makeup parties, and more.
This room holds 12 people comfortably.