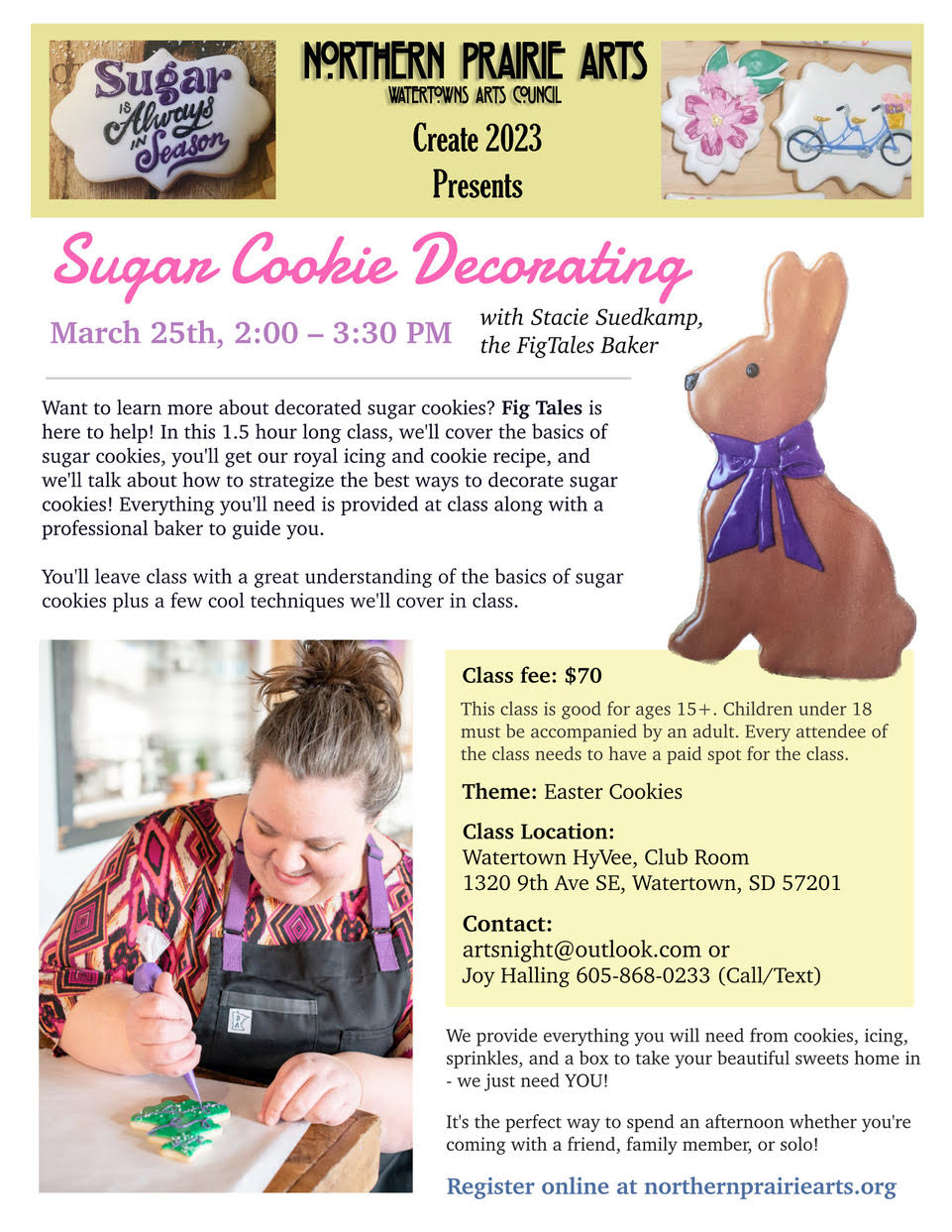 Sugar Cookie Decorating
March 25, 2023 / 2:00PM-3:30PM
Family Friendly
Want to learn how to decorate Easter Cookies?
Stacie Suedkamp, the Fig Tales Baker will have a cookie decorating class on March 25th, from 2pm – 3:30pm at the Watertown Hy-Vee Club Room.
In this 1.5 hour class, you'll learn the basics of sugar cookies, get the royal icing and cookie recipe, and learn strategies for the best ways to decorate sugar cookies. Everything needed is provided along with a professional baker to guide you.
You'll leave class with a great understanding of the basics of sugar cookies plus a few cool techniques.
Everything is provided from cookies, icing, sprinkles, and a box to take your beautiful sweets home – we just need YOU!
Come by yourself, bring your best friend, or bring a family member. The class is good for ages 15+. Children under 18 must be accompanied by an adult. Every attendee of the class needs to have a paid spot.
Register online at northernprairiearts.org. Last day to register is March 23.
Class fee is $70.