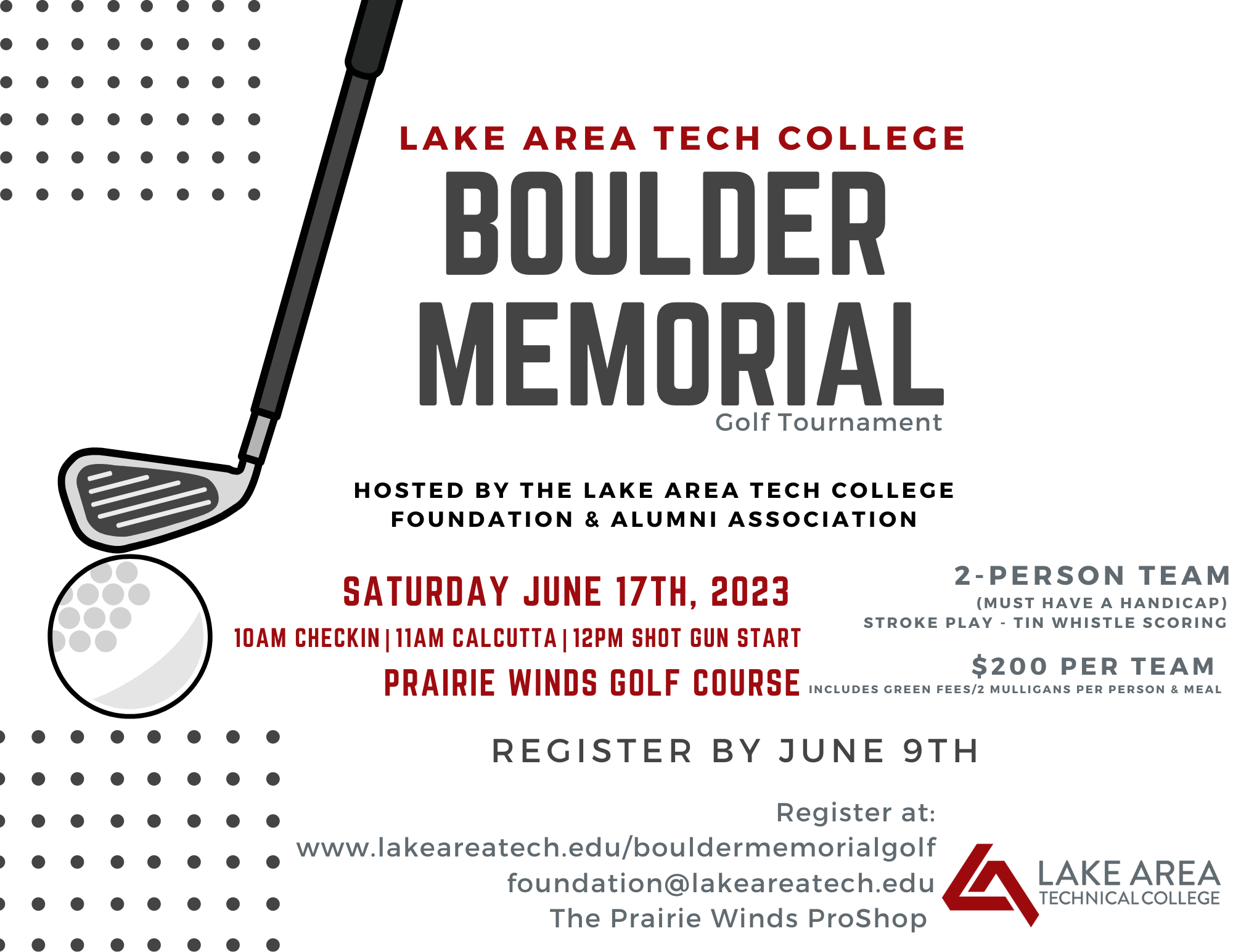 Lake Area Tech College Boulder Memorial Golf Tournament
June 17, 2023 / 10:00AM-7:00PM
Fundraiser
The Lake Area Technical College Foundation & Alumni Association will host the Boulder Memorial Golf Tournament on Saturday, June 17, at Prairie Winds Golf Course in Watertown.
This is the 20th year for the annual tournament, which is described as a "friend- and fund" raising event designed to provide student scholarship support at Lake Area Tech. Ninety-two percent of Lake Area Tech students receive financial aid, including foundation scholarships.
The tournament is a two-person team Stroke Play – Tin Whistle Scoring with refreshments and pin prizes following the event.
*10:00am Check-in
*11:00am Calcutta
*12:00pm Shotgun Start
It is limited to 36 teams and has a team entry fee of $200. Registration is due no later than June 9. Sponsorship opportunities are also available for $175 or a sponsorship plus a team is $350.
For more event details, to purchase a sponsorship, or to register a team call 605-882-5284 ext. 308 or visit www.lakeareatech.edu/bouldermemorialgolf.