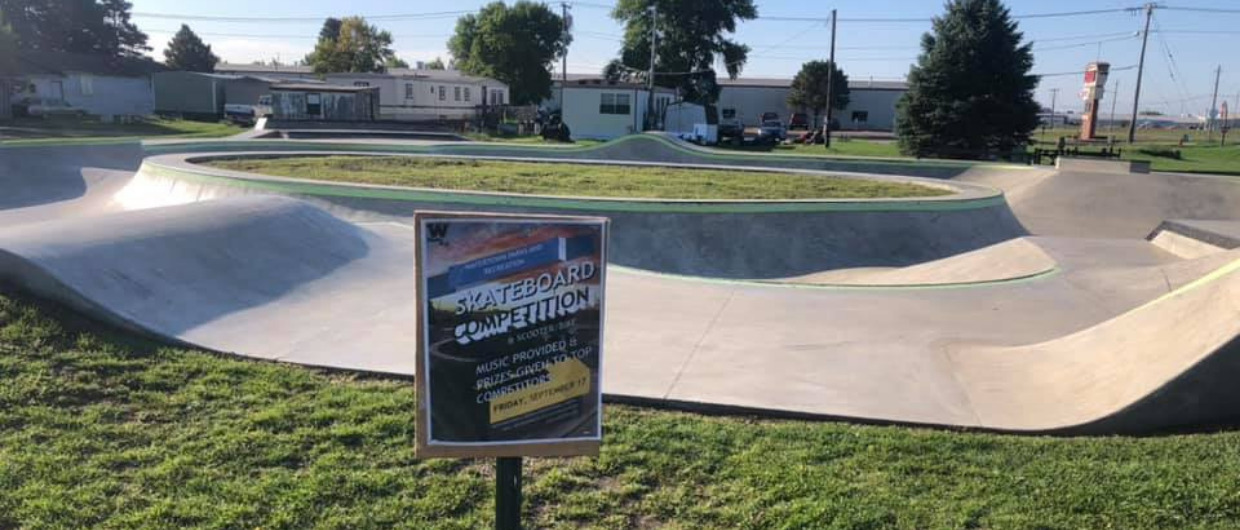 Skate Park
Sports & Outdoor Recreation
The Park & Rec Department operates and maintains a skate park facility located southwest of the Watertown Intermediate School (601 11th St. NE). The purpose of this facility is for the enjoyment of skateboarding, in-line skating and BMX bikes. The facility is available for all ages and skill abilities. The park offers a variety of ramps to accommodate all ability levels.
Skate Smart
Protective equipment required: helmets. Recommended: wrist supports, knee and elbow pads.
No skating when wet or icy
Know your skating ability and skate within it
Skate Park Rules
Skaters must wear helmet
No graffiti
No alcohol, tobacco or drugs
No glass containers
No scooters
Skate Park Hours
Park will open when weather permits.
Park will close for the year on October 10th.
School Year Hours: Sunday – Saturday 4:00 – 7:00 p.m.
Summer Hours: Daily 10:00am – 8:00pm
BMX Only Wednesdays 10:00 – 1:00 p.m. and 6:00 – 8:00pm
Skate Park Fees: The Skate Park is free to use by all participants with waivers and entering with a helmet. No skater without a waiver and/or helmet will be allowed to enter.